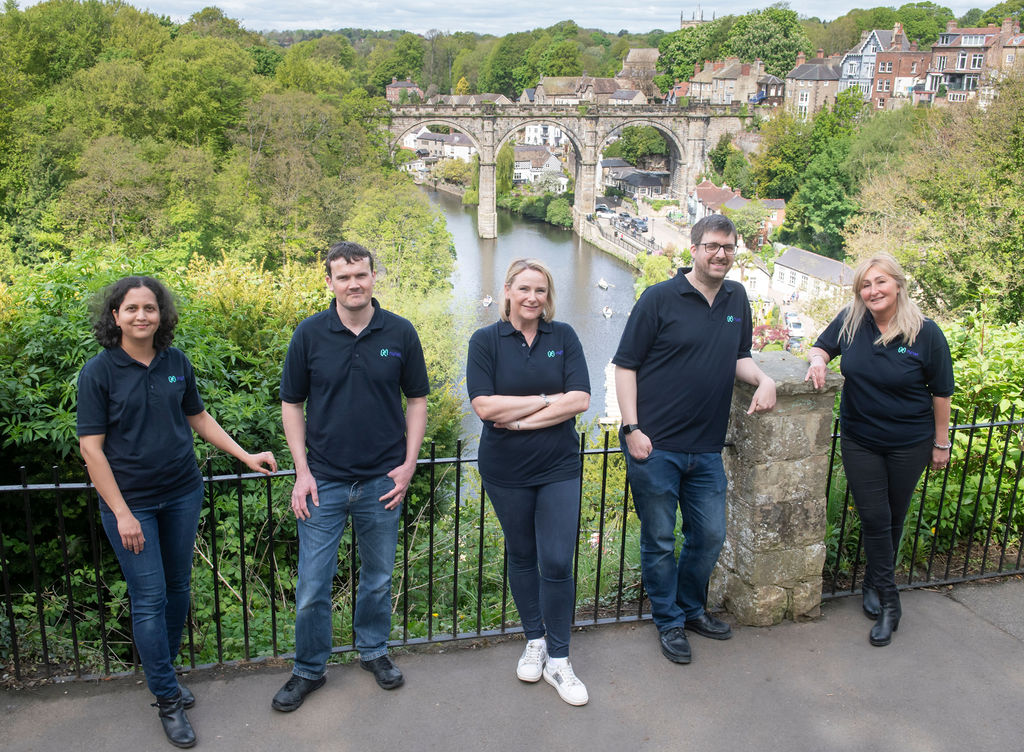 North Yorkshire Full Fibre infrastructure specialist NYnet has launched an exciting new online profile and brand identity to mark the expansion of the firm's business to business services.
The move coincides with the rollout of its full fibre network to business parks across the county, bringing gigabit fibre to more than 1,000 businesses across the county with the goal of boosting the region's economy.
Expansion follows more than a decade of working exclusively with the public sector.
Businesses in the region will now enjoy access to the same robust gigabit capable infrastructure that serves hospitals, GPs, schools and local authorities. They will also be able to sign up to NYnet's flexible PureOptic broadband service, which is renowned for its high satisfaction levels, business class SLAs and fast response times.
Alastair Taylor, Chief Executive of NYnet, said: "As a business that is driving digital change, we have developed a vibrant new brand that reflects the exciting and dynamic nature of what we do.
"NYnet has been at the forefront of the region's connectivity journey since 2007 and as we keep pace with technological advances, it is vital that we communicate our capability and longevity through our brand and online presence."
NYnet's new logo echoes the infinity sign, incorporating arrows to symbolise continuity of flow and equity of upload and download speeds. Circle quadrants represent connectivity and flexibility. The combination of bold purple and green represent cutting edge technology spanning the largest and most rural county in England.
The company's new website has been designed to communicate NYnet's individuality, as one of the few local providers to own its network, whilst presenting its services and benefits clearly to both public sector and business customers.
Alastair said: "This is an excellent opportunity for businesses in North Yorkshire that rely on robust internet services, VPNs and MPLS networks to futureproof their operations and take full advantage of upcoming digital opportunities.
"Unlike most local service providers, we own our network and our services are supported by our in-house team, based at NYnet's local Network Operations Centre.
"This means we can be a lot more flexible and responsive than other providers."
Business parks currently connected or due to be connected to NYnet full-fibre include sites at Thirsk, Snaygill, Skipton, Stokesley, Cardale Park in Harrogate, St James's in Knaresborough, Leeming Bar and Roecliffe. Enquiries are welcome from businesses in other areas.
Full list of business parks:
Thirsk Industrial Estate, Snaygill Industrial Estate, Airedale Business Centre, Stokesley Business Park, Colburn Business Park, Thornton Road Business Park, Cardale Park, St James's Knaresborough, Eastfield Business Park, Leeming Bar Estate, Roecliffe Business Park and Bar Lane and Sherburn Business Park.